Bulk Water Delivery Serving The Suburbs Of Chicago IL Since 1993!

SPRING IS GETTING CLOSER!!!
Don't forget to call us with your opening date. We are getting calls already, and don't want you to miss out on your date.
​Just think soon you will be sittin around the pool with not a care in the world, except for the kids still trying to splash you!


When you need to buy pool water, or bulk water, we have the water delivery trucks to take care of your pool water delivery needs!
Check out our Frequently asked questions for some tips and answers to the most frequently asked questions
Aloha is now offering on-site tank rental. We have tanks from 275 gal to 5700 gal to help you in your water needs. Why rent from someone who just has the tanks, and has no way to get you water? Most times we can bring the water already in the tank, so you don't have to spend more to just have it filled.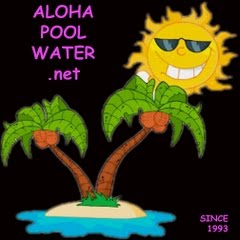 Aloha pool water has been providing swimming pool water delivery, bulk water delivery service , and water transport services to the Kane, DuPage, Cook, Lake, McHenry, Will & DeKalb Counties in Illinois since 1993. While other companies make claims of quality service, we actually provide it. We have seen most every situation that can happen. Let our 23 years of experience speak for itself. My belief is when you are honest with your customers, you never have to remember anything! When you are dishonest, you have to remember every detail.

We fill everything from commercial pools, to the above ground Intex pools. Aloha Pool Water is the only year round bulk water supplier and swimming pool water delivery company. It's not a hobby , it's our living. To get a price on water delivery cost, just give us a shout!



We purchase our water from municipalities that have proven water quality. Don't let some of the other companies fool you into thinking their water is better, we all buy it from the same places. When it comes to water truck companies , we are the choice of the top pool builders in Chicagoland.
Our trucks carry 6000 gallons. Our water is crystal clear and ready for your swimming fun. Call 847-652-7640 today and get on our delivery schedule. Every customer is important and receives the same friendly, reliable serviceno matter how big your pool is. Hauling bulk water for swimming pools is what we do. Check us out on youtube.com/alohapoolwater, or on facebook.
---
NEED A POOL PROFESSIONAL FOR YOUR ABOVE GROUND POOL?